Getting in Gear
Drive Results with Performance Transmission Specialist – Sherry PRiNDLe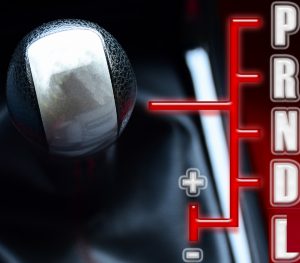 Employees Don't Come with a Powertrain Warranty – Training and counseling employees does not "fix" their performance. They often know what to do; it's just that knowing better and doing better are completely different processes.
Park, Reverse, Neutral, Drive, Low – The letters on the column of a car's gear shifter form Sherry's last name – PRiNDLe. And being in the right gear makes all the difference. Humans operate from an outdated survival mechanism that sabotages results in areas such as time management, organization, communication, leadership, and ability to change.
In these areas and more, you can bring in a presenter that fires up the crowd and pumps them full of information, but proof of effectiveness is in the results. Sherry's Behavioral Approach to performance improvement transforms information and knowledge into skills and habits that don't wear off.
Start-Up Your Team with a Learning Track A comprehensive series of sessions designed to transform participants into experts. Available Tracks: Leadership; Diversity, Equity, Inclusion, and Belonging; Communication, Writing, and Presenting; Emotional Intelligence; Thinking, Problem Solving, and Decision Making.
Rev-Up Your Audience with a Keynote A short, powerful presentation can shift the filters of participants and give them a new way of looking at the world . . . and how they see the world determines how they handle situations.
Tune-Up Skills with a Training Program Seminars and breakout programs instruct not only on what to do and how to do it but how to install the new knowledge as behavior.
Level-Up Results with Coaching One-on-one and group coaching allow Sherry to oversee the installation and provide essential structure and accountability.
Certified BOX Facilitator – bring The BOX Experience to your team.
Certified Sententia Level One Gamification Surveyor Certification Facilitator – get a solid foundation in Gamification.
Click to Download Sherry's Information Sheet HERE: PRiNDLe One Sheet